Microsoft has made available a second release of its Internet Explorer 9 platform preview, with early results showcasing many improvements in the browser over the first platform preview that was released in March 2010.
"Today's release builds on the first Platform Preview, delivering improvements to IE9's performance, support for standards, and hardware acceleration of HTML5.  We've also updated the test drive site with a new set of developer samples to show what developers can do with GPU-powered HTML5. As part of our commitment to enabling developers to use the Same Markup – the same HTML, CSS, and script – on the web, we have contributed many new tests to the W3C for HTML5, as well as CSS3 Media Queries and DOM. The Developer Tools in this preview include some new features to make finding and fixing markup issues easier" wrote Internet Explorer's General Manager Dean Hachamovitch.
Microsoft testing shows the browser is also slightly faster in SunSpider JavaScript benchmark test then the previous preview release, with the browser still being faster than Firefox 3.6 and Firefox.Next builds.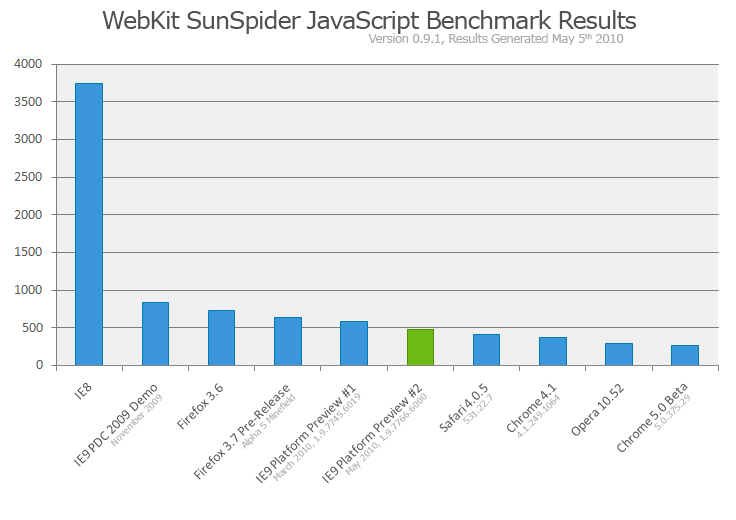 The release come days after figures show that Internet Explorer's market share has dropped below the 60% mark for the first time since late 1998.
Windows users wanting to test Internet Explorer 9 Platform Preview #2 can download the browser from ietestdrive.com.