Mozilla's Stephen Horlander has been hard at work, working on tab animations for the next version of Firefox, Firefox 4.0. The aim is to improve the user experience.
"One area that animation would be very beneficial is with tab interactions. Specifically moving/arranging tabs on the tab strip, closing/opening tabs and tearing off tabs into new windows. Presently the feedback here isn't as good or as elegant as it could be" said Horlander.
"Some of the goals for animation are to make browsing feel faster, adding visual affordances that makes tasks more understandable and to make the browser more visually appealing. There is much more detail on the Wiki articles linked above. My goal was to quickly demo how this would actually look and feel because still images and wireframes can only convey so much."
Below is am image preview of what it might look like when opening a new tab.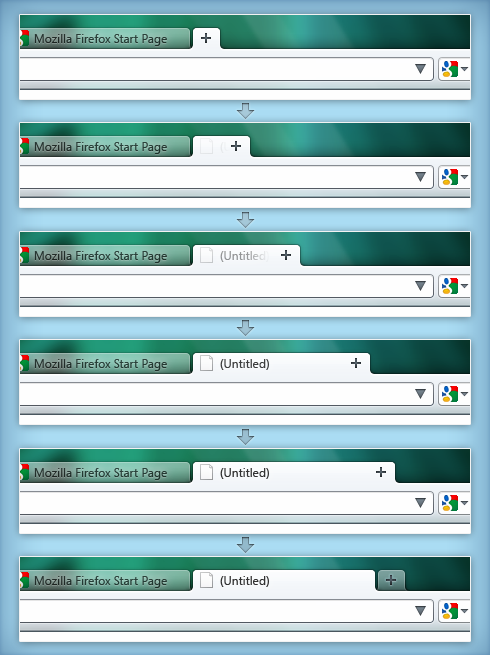 Video's of the preview tab animations can be found in Horlander's blog post.