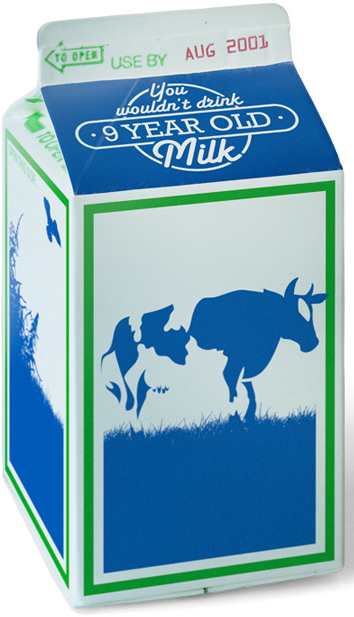 Microsoft Australia has launched its own campaign against Internet Explorer 6, declaring the browser as "off" and urging lingering users to upgrade to Internet Explorer 8.
"You wouldn't drink 9 year old milk, so why use a 9-year-old browser" asks Microsoft.
"When Internet Explorer 6 was launched in 2001, it offered cutting–edge security – for the time. Since then, the Internet has evolved and the security features of Internet Explorer 6 have become outdated. With the latest state–of–the–art security features, Internet Explorer 8 is designed to cope with today's modern cyber crime" says Microsoft's introduction.
The campaign is aimed at existing IE6 users, which still make up 17.58% of the web browsers world-wide according to Market Share by Net Applications.
Microsoft Australia's campaign can be seen here, along with some very interesting fraud facts.