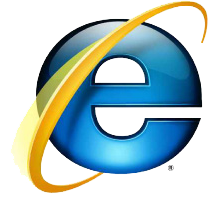 Microsoft is set to support Internet Explorer 6 for a while longer according to a post on the companies IEBlog, despite a renewed effort demanding it be scrapped and users forced to upgrade.
"The choice to upgrade software on a PC belongs to the person responsible for the PC" said Microsoft's Internet Explorer boss Dean Hachamovitch.
"We'll continue to strongly encourage Windows users to upgrade to the latest IE. We will also continue to respect their choice, because their browser is their choice. Dropping support for IE6 is not an option because we committed to supporting the IE included with Windows for the lifespan of the product. We keep our commitments."
Hachamovitch's comments come after Digg's proposal to remove support for IE6, and a new 'IE6 No More' campaign.
Hachamovitch also points out that the large majority of IE6 users don't have the ability to upgrade, but are rather bound by the software their organisations allow them to use.
It appears IE6 is still here to stay – for now.