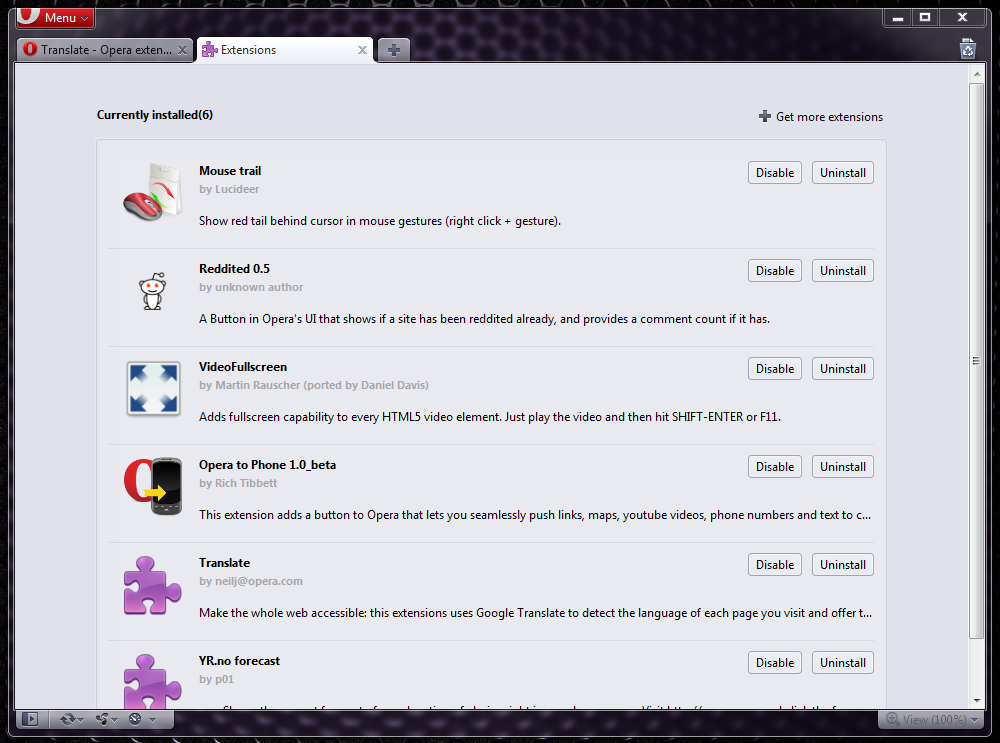 Opera appear to be hard at work on their desktop browser, with the release of Opera 11 Alpha for Windows, Mac, and Linux – which for the first time includes extensions support.
"The extensions framework is built on existing standards, with W3C Widgets and JavaScript as the basis. This means that if you can write a web application or widget you already have the skills you need to write extensions" writes Opera Developer Andreas Bovens.
Also new in this release is an increase in browsing speed, thanks to the updated Opera Presto engine. The browser also supports disabled plugins on page load, until the user clicks on them to become enabled, which can dramatically help with page loading speeds.
Opera 11 also includes a new mail panel which gives users greater control over how their mail items show up. Additional HTML5 support has also been added, including server sent events and websockets.
Willing testers can get a sneak peak at the next generation browser by heading over to the Opera Next website.