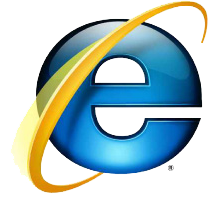 After news last week that Google will be removing support for Internet Explorer 6 in its Google Sites and Google Apps applications, a spokesperson from Google has also confirmed to ComputerWorld that the company also plans to drop support for IE6 from Gmail.
"We plan to stop supporting older browsers for the rest of the Google Apps suite, including Gmail, later in 2010," said a Google spokesman.
The move seems a little risky, with Internet Explorer 6 still holding 20% of the browser market according to statistics from Market Share by Net Applications.
Microsoft has also weighted in on the debate. "We support this recommendation to move off Internet Explorer 6," said Microsoft spokesman Brandon LeBlanc.
Full repercussions of this decision will not be known until later in this year when Google offically drops IE6 support. It is hoped that this move could help speed up the rate in which corporations are moving to newer versions of Windows and Internet Explorer.
A cut-off date for Internet Explorer 6 is still not known.