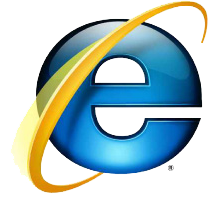 Germany's Federal Office for Information Security (BSI) has told Germans to avoid using any version of Internet Explorer after a security vulnerability lead to attacks against Google, Adobe, and other large organisations last week.
Microsoft has hit back at claims, noting that the attacks could be avoided if the security zone settings were set to high.
"Using Internet Explorer in 'secure mode', as well as turning off Active Scripting, makes attacks more difficult but can not fully prevent them," BSI said in a further statement.
Microsoft has acknowledged the vulnerability, which is present in all versions of Internet Explorer, including IE8 on Windows 7.
Microsoft is expected to release a patch in the coming weeks.