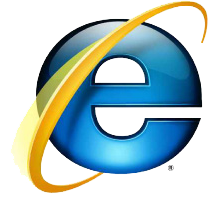 Microsoft's Internet Explorer is again at risk, just days after the company closed another serious security flaw in its web browser.
A new security advisory was posted by Microsoft last Wednesday, notifying users of a potential flaw in Internet Explorer which could allow third-parties access to data.
"Our investigation so far has shown that if a user is using a version of Internet Explorer that is not running in Protected Mode an attacker may be able to access files with an already known filename and location" said the advisory from Microsoft.
At this stage, there are no reported attacks using this vulnerability, but it is bound to be only a matter of time.
A patch is expected in a few days, on Tuesday 9th February 2010.