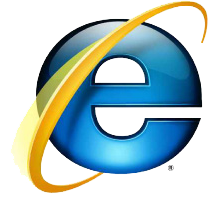 Much faster than originally expected, Microsoft have released a patch to address the vulnerability found in all versions of Internet Explorer.
"This security update resolves seven privately reported vulnerabilities and one publicly disclosed vulnerability in Internet Explorer. The more severe vulnerabilities could allow remote code execution if a user views a specially crafted Web page using Internet Explorer. Users whose accounts are configured to have fewer user rights on the system could be less impacted than users who operate with administrative user rights" said a note from Microsoft.
The update includes fixes for IE5.01, IE6, IE7, and IE8 on platforms from Windows 2000 to the newely released Windows 7.
The updated is rated critical and will be pushed out to all users who have Windows Update turned on. Alternatively, system administrators can find out more information plus download links in the Security Bulletin MS10-002.