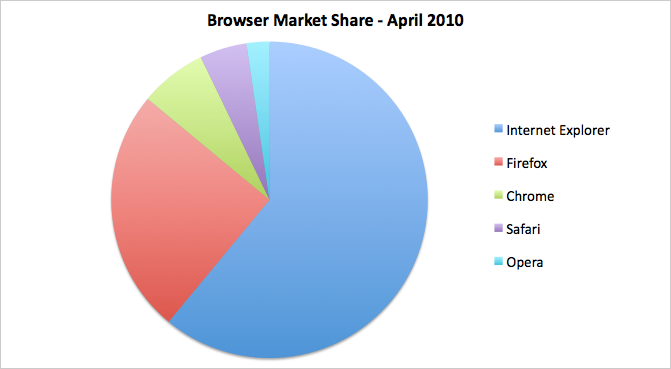 Web browser market share results are now available for April 2010 thanks to Market Share by Net Applications.
Internet Explorer continued to loose share, dropping below 60%, from 60.65% in March to 59.95% in April. This is the first time Internet Explorer's market share has dropped below 60% since late 1998.
Firefox was up slightly in April, from 24.52% to 24.59%, while Chrome continued to surge up from 6.31% to 6.73%. At it's current rate, Google Chrome will have a 10% share by the end of 2010.
Safari also gained share in April, jumping from 4.65% to 4.72%, while Opera was down slightly from 2.37% to 2.30%.
Full results can be read in the April 2010 Browser Market Share report.