Seven weeks after their last release, Microsoft have let Internet Explorer 9 Platform Preview 3 out of the bag.
The updated preview release includes support for the HTML5 video tag, canvas tag support and embedded fonts using the WOFF standard.
"The third Platform Preview of Internet Explorer 9, available now, continues the deep work around hardware acceleration to enable the same standards-based markup to run faster. This is the latest instalment of the rhythm we started in March, delivering platform preview releases approximately every eight weeks and listening to developers. You'll see more performance, same markup, and hardware accelerated HTML5″ wrote Dean Hachamovitch
General Manager, Internet Explorer.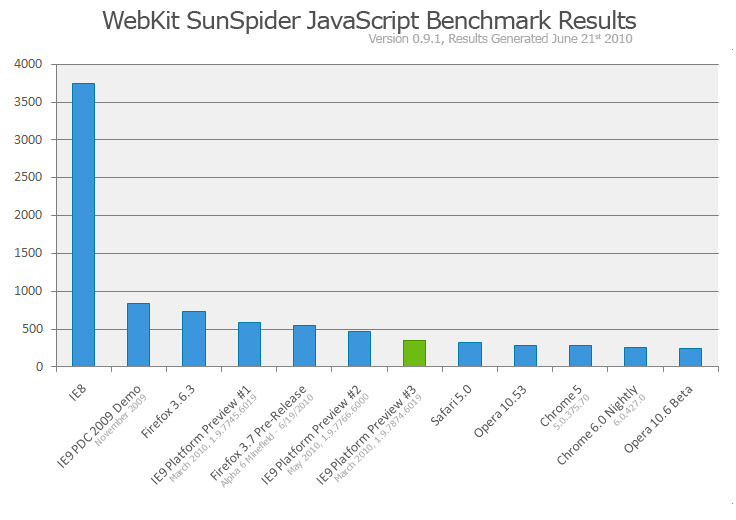 This latest release performs well in benchmarks, now scoring 83/100 in the Acid3 test, up from 68/100 in the last platform preview. SunSpider testing shows the browser is almost on par with the recently released Safari 5, which our own testing confirmed.
Willing testers can check out the IE9 Platform Preview release from the Test Drive IE website.