Nightly Mac builds of WebKit, the basis of which Safari and Google Chrome are built on, now include 3D CSS transforms.
3D CSS transforms allow web developers to manipulate objects in the third dimension with simple CSS rules. Current CSS3 standards do not include these 3D transforms, but Apple has submitted 3D CSS transforms to the W3C for consideration as an official CSS standard.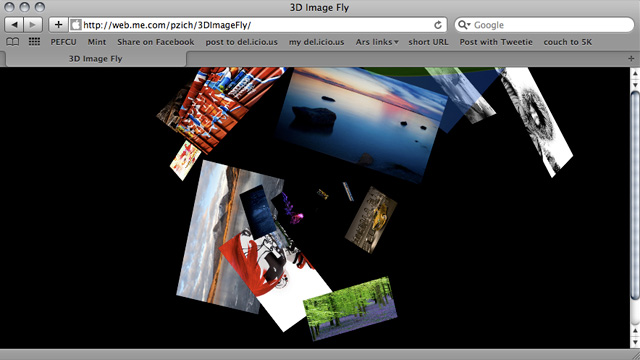 The 3D transforms are already available in iPhone OS 2.0 and up.
Users or developers wanting to check out this new feature can download the latest nightly build from WebKit. The following 3D transform demos are available: