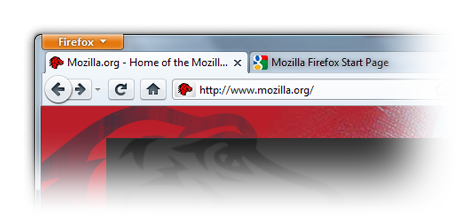 Mozilla have released Firefox 4 Beta 1 to the public, after final beta 1 builds started to appear last week.
Firefox 4 has many changes over 3.6, and is based on Gecko 2.0 rendering engine. New in Firefox 4 include:
Tabs on top for Windows by default  (Mac and Linux changes coming later)
Menu bar replaced by Firefox button for Windows Vista and Windows 7 users
New add-ons manager
CSS transitions
Native HD HTML5 WebM video support
A full list of changes can be found in the release notes. Firefox users can download Firefox 4 Beta 1 from the Firefox Beta website.