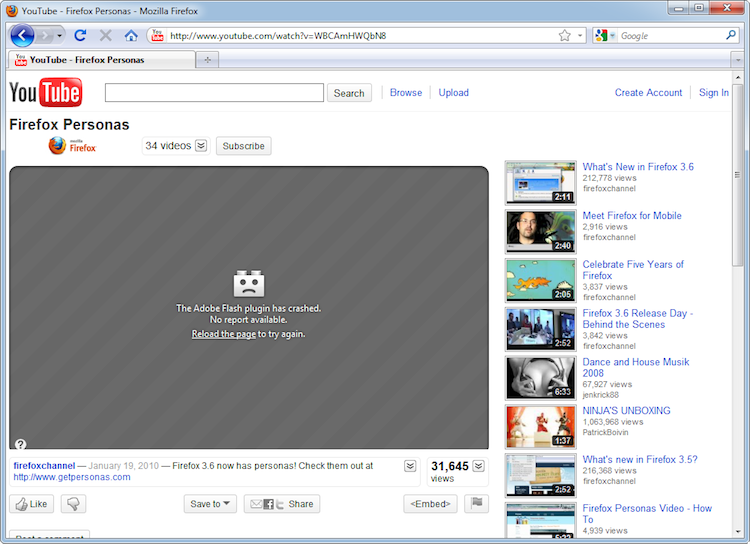 Mozilla has finally released Firefox 3.6.4, after weeks of testing. The new release includes the highly talked about out-of-process plugin support.
The move, aimed at increasing browser stability, moves Adobe Flash, Apple Quicktime and Microsoft Silverlight plugins into their own process. If one of these plugins crashes, the browser will no longer crash along with it. Instead users will be given the option to reload the plugin and its content.
Currently, out-of-process plugin support is only available for Windows and Linux, with Mac versions expected in the near future. Support for other plugins is said to be on its way in future Firefox releases.
This release also fixes several security issues, 4 of which are rated as critical. A full list of changes for this release can be read in the release notes.
Existing Firefox 3.6.x users will receive the update in the coming days, or it can be downloaded directly from the Firefox website.