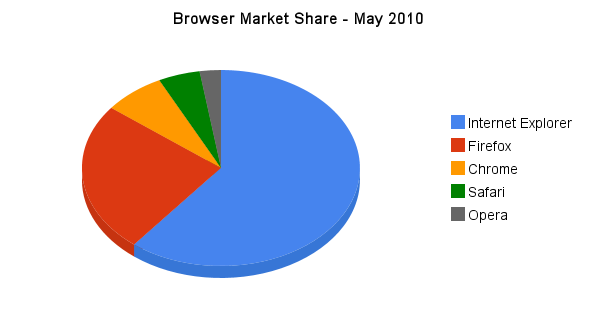 Web browser market share results are now available for May 2010 thanks to Market Share by Net Applications.
Internet Explorer lost more ground in May, dropping from 59.95% in April, to 59.69% in May.
Firefox also dropped some users, falling from 24.59% to 24.35%. The browser appears to be having a hard time cracking the 25% mark, and as suggested, may be loosing users to Chrome.
Chrome passed the 7% mark, up from 6.73% to 7.05%, while Safari was also up, from 4.72% to 4.77%.
Opera was also up, from 2.3% to 2.43%.
Full results can be read in the May 2010 Browser Market Share report.