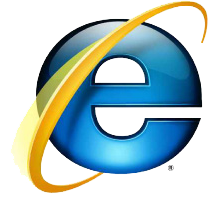 Internet Explorer 9 Project Manager Sharon Newman has revealed in depth the upcoming browsers support for CSS3 selectors.
"CSS3 Selectors enable complex styling of webpages using simpler CSS and less script than previously possible" wrote Newman.
"Our goal is to enable new selectors in your webpages in a way that lets the same markup work across browsers […] IE9 now passes 100% of test cases on css3.info, 100% of the W3C CSS3 Selectors Test Suite, and Acid3 tests 34 through 37 and 39 through 44" continued Newman.
Interested users can test out a developer preview of Internet Explorer 9 by downloading it from the test drive site.
A full list of CSS3 selectors supported by Internet Explorer 9 can be found after the break.
Internet Explorer 9 is set to include support for the following selectors:
E:root
E:nth-child(n)
E:nth-last-child(n)
E:nth-of-type(n)
E:nth-last-of-type(n)
E:last-child
E:first-of-type
E:last-of-type
E:only-child
E:only-of-type
E:only-child
E:only-of-type
E:empty
E:target
E:enabled
E:disabled
E:checked
E:indeterminate
E:not(s)
::selection