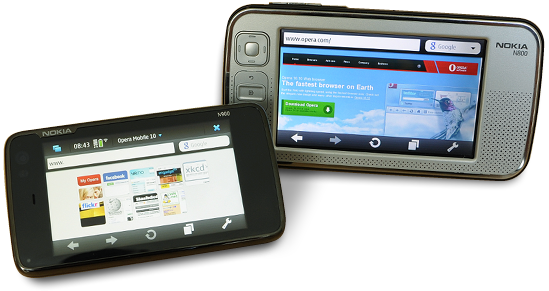 Opera Mobile 10 has made it to the Maemo platform, with Opera releasing the first preview releases for the Nokia N900 and N800/N810 devices.
The release marks the return of the Opera browser to the Maemo platform, which hasn't been supported since Nokia included it's own internal browser with devices back in 2008.
"The preview build contains the same features available in Opera Mobile 10 for Symbian and Windows Mobile smartphones. These include fast and economical browsing with Opera Turbo, bookmark and Speed Dial sync with other Opera products, and of course multiple tabs" wrote Opera's Fredrik Öhrn.
A full list of features can be read in the Opera Mobile 10 features list, while a download can be found by browsing to this URL on your Maemo device.
More releases of the browser are expected during the coming months before we see a final release.