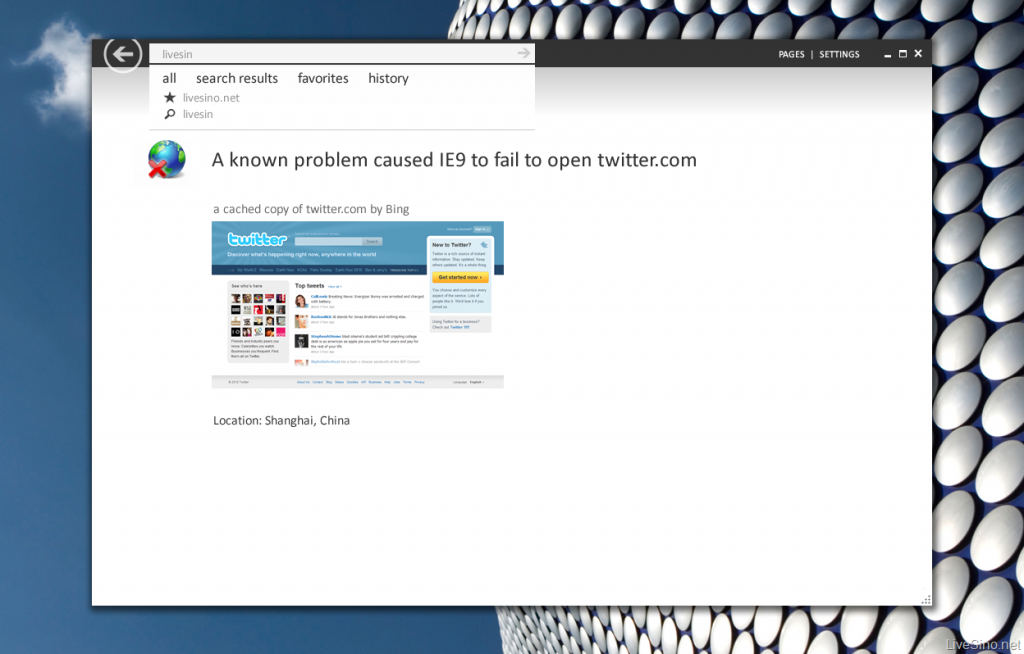 New images have emerged over on Chinese site LiveSino which appear to be a leaked Internet Explorer 9 interface.
The interface appears to resemble the new minimalistic Metro interface found in the upcoming Windows Phone 7 series.
Microsoft has been tight lipped about the images, and has not yet released a statement. It is uncertain whether they are real, or part of an elaborate April Fools prank.
A second screen shot can be seen after the break.