Microsoft has begun testing of its new browser ballot screen for European Union countries.
The ballot screen, which can be seen at http://www.browserchoice.eu/, lists the 5 major browsers in a random order, followed by 8 lesser known browsers also in a random order.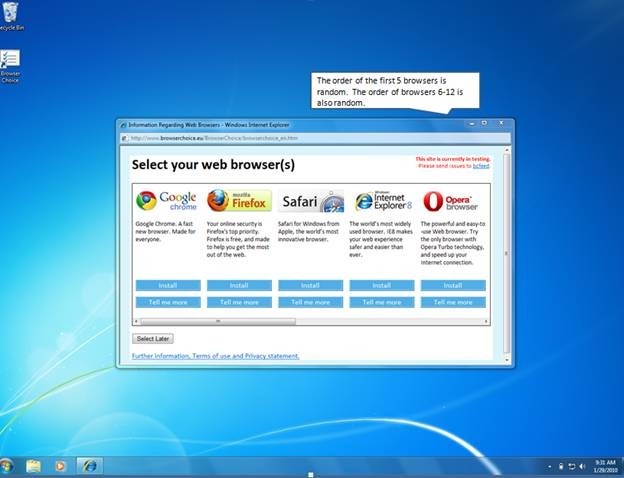 Early testing by DSL.sk shows the ballot screen might not be as random as once thought, with testing showing that the screen appears to favour Google's Chrome, while IE shows the least amount of favouritism.
These results could be an anomalie however, and may differ with further testing.
A Windows Update is available for download for Windows XP, Windows Vista, and Windows 7 users in United Kingdom, Belgium and France.