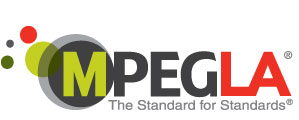 MPEG LA have come out and declared that the H.264 codec will remain royalty-free for Internet broadcast videos.
This has been one of the blocks for wide adoption on the standard with both Mozilla and Opera opting not to support the format in the past citing royalty concerns.
"MPEG LA announced today that its AVC Patent Portfolio License will continue not to charge royalties for Internet Video that is free to end users (known as "Internet Broadcast AVC Video") during the entire life of this License. MPEG LA previously announced it would not charge royalties for such video through December 31, 2015, and today's announcement makes clear that royalties will continue not to be charged for such video beyond that time."
Safari, Chrome, and Internet Explorer 9 already support videos encoded with the H.264 codec.
Mozilla and Opera are yet to comment on the move.