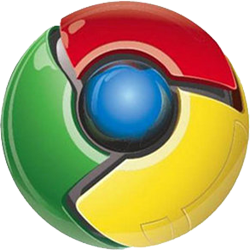 With Chrome extensions having been available for one week now, we thought it would be good to take a look at the 10 most popular extensions for the week.
Collectively, these top 10 extensions have almost had just under 500,000 million downloads.
With over 108,000 users, this extension displays the number of unread messages in your Google Mail inbox. Clicking on the icon will open your inbox. Currently only gmail and googlemail domains work, so anyone using a personal domain with Google Apps is out. There is also a reported memory leak at this stage with some users suggesting the less popular (but just as good, if not better) Google Mail Checker Plus.
AdThwart has almost 70,000 users, with the extension blocking ads from websites, thus saving you bandwidth and valuable screen space. The ad filter list is constantly updated by the EasyList community.
With 63,000 users, Google Translate does exactly that – translates. Web pages can be translated into your chosen language with a single click. This extensions users Google Translate.
IE Tab has over 53,000 users and is of great use for web pages that do not load or open correctly in Google Chrome. As the name suggests, this extensions lets you open an Internet Explorer tab right in Google Chrome, without the need for changing browser.
This extension has almost 50,000 users, and is similar to the Google Mail Checker. With Google Wave Notifier you can see all your unread Waves, as well as accessing specific Waves with a single click. It's also compatible with Waves setup on a Google Apps domain.
RSS Subscription Extension has over 46,000 users, and allows users to subscribe to RSS feeds with a single click. 4 feed readers are defined by default (Google Reader, iGoogle, Bloglines and My Yahoo), but others can be added manually.
With just under 40,000 users, this extension allows you to backup and sync bookmarks across computers and browsers. The extension is also available for Firefox, Safari, and IE.
This extension has over 37,000 users and allows users to automatically preview both PDF and PowerPoint documents in Google Docs Viewer. This can save you lots of time, especially if the document is rather large.
Famous among Firefox users, AdBlock does what it says – it blocks ads from websites. The extension has over 36,000 users and the block list is automatically updated. This is the second ad blocker in the top ten.
Rounding out the top 10 is Google Quick Scroll, with almost 33,000 users. Google Quick Scroll lets users jump directly to the important bits when performing Google searches. After clicking on a search result, and when deemed to be useful, a small pop-up window appears showing one or more bits of the page that are relevant to your search. An obvious time saver!
That's the top 10 extensions one week on, with extensions being available for Chrome Beta on Windows and Linux. Mac users unfortunately miss out at this point. Many, many more extensions can also be found on the Google Chrome Extensions website.