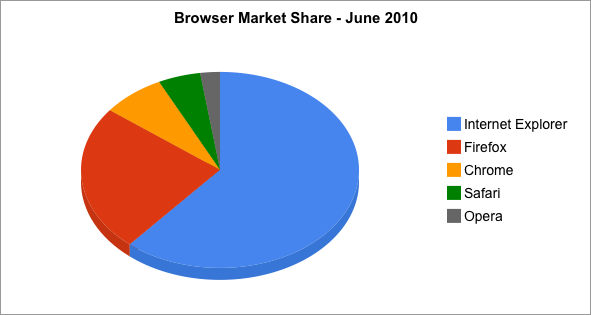 Web browser market share results are now available for June 2010 thanks to Market Share by Net Applications.
Unexpectedly, Internet Explorer rose in June 2010, from 59.69% to 60.32% market share, at the expense of Firefox, whose share slipped from 24.32% to 23.81%.
Both Chrome and Safari were also up, to 7.24% and 4.85%, from 7.04% and 4.77% respectively. Opera had a small loss, dropping from 2.43% to 2.27% in June.
Full results can be read in the June 2010 Browser Market Share report.