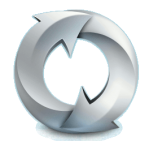 Mozilla has renamed its Weave add-on to Firefox Sync. The plugin allows users to synchronise their password, bookmarks, history and tabs across multiple devices.
"We are excited to announce that the "Weave Sync" project from Mozilla Labs has officially graduated and is now being incorporated into the Firefox roadmap. "Weave Sync" is now named "Firefox Sync" and the service will become a feature of Firefox in an upcoming major release" announced Mozilla's Ragavan Srinivasan.
The add-on for Firefox has already had over 1.4 million downloads, and is proving to be hugely popular. A similar feature is available in both Google Chrome and Opera.
Currently available in more than 15 languages, the Firefox Sync add-on can be downloaded from the Mozilla Add-ons website.