Along with the customisable tab bar, Firefox 4 also looks set to gain a new add-on manager, which is currently receiving a major overhaul.
The new add-on manager works in a browser tab, removing the need for a separate window completely. Along with the standard options for managing extensions, themes, and plugins is the ability to manage both installed languages and search engines.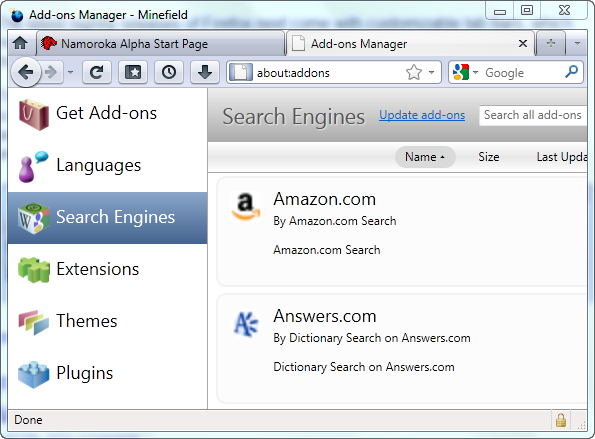 Currently it is still very much a work in progress, with not all functions working as intended, with  icons and the interface still not final. Other features are still yet to be included, such as silent extension updates.
The new add-on manager is expected to start appearing in nightly builds of Firefox 4 soon.