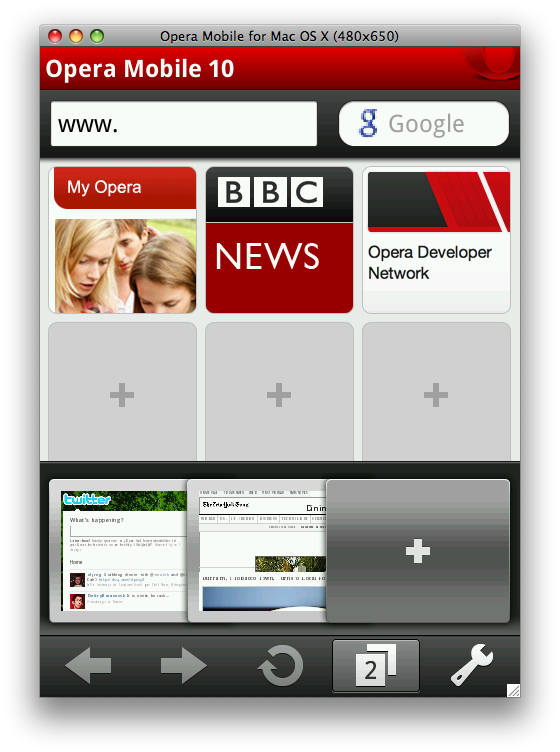 Opera has released an emulator of it's Opera Mobile browser to developers.
The application emulates Opera Mobile 10, and runs on Windows, Mac and Linux.
Opera Mobile emulator now gives developers a tool to test how their website will look in the mobile browser, which allows for quick and easier development of mobile web applications.
"Testing mobile browsers usually requires Web developers to buy one or more devices on which they then can investigate how their Web sites perform. The Opera Mobile emulator is designed to make the whole testing effort a bit easier: you install a small, native application on the platform of your choice, and load Web pages from the comfort of your desktop" wrote Opera's Andreas Bovens.
The download is free, and available today from the Opera Developer Network.