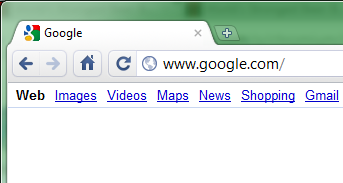 Google has removed the http:// from new development builds of it's Chrome browser.
The change was noticed when a user posted a bug report in the Chromium issue tracker, to which a Chrome developer replied and stated that this is a new feature, and not a bug.
Currently when you copy and paste a the URL from these development builds, the http:// will be missing, but this is expected to change in the new future.
https:// and ftp:// are still displayed for security reasons, but some argue this is inconsistent.
This feature will eventually make its way into the standard browser.