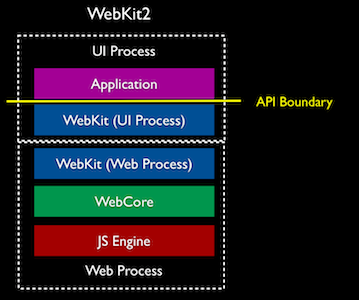 The WebKit team have announced WebKit2 is on it's way, the popular rendering engine found in Apple's Safari, and Google's Chrome web browsers.
"WebKit2 is designed from the ground up to support a split process model, where the web content (JavaScript, HTML, layout, etc) lives in a separate process" wrote Anders Carlsson and Sam Weinig. This is similar to what the Chrome team have done, but it allows other developers to use this model right from the framework without having to add an extra application layer.
WebKit2 can currently be compiled for both Mac OSX and Windows users. More information can be found in the WebKit wiki.
No word yet on when this will make its way into the Safari browser, of if Google will be interested in this method over it's own for Chrome.