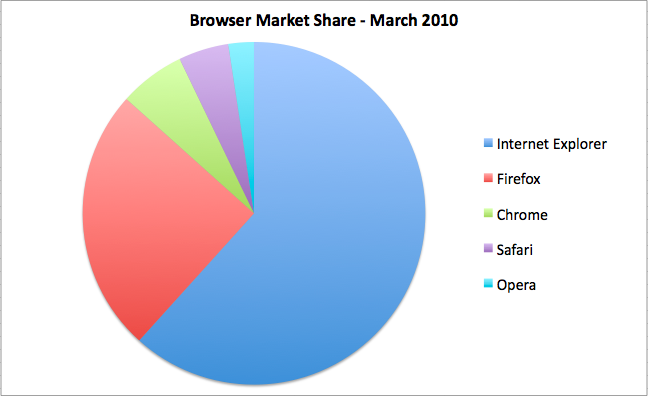 Web browser market share results are now available for March 2010 thanks to Market Share by Net Applications.
Internet Explorer was the only browser to loose share last month, dropping from 61.58% to 60.65%, while it is likely to account for less than 60% of the market by the end of April.
Firefox was up in March, from 24.23% to 24.52%, while Chrome was up from 5.61% to 6.13%.
Safari and Opera also gained share in March, jumping from 4.45% and 2.35% to 4.65% and 2.37% respectively.
Full results can be read in the March 2010 Browser Market Share report.