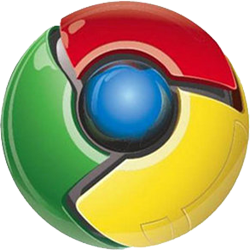 The Chrome development team have today announced a new partnership with Adobe which bundles Adobe's Flash with Google Chrome browser.
The latest development builds include Adobe Flash Player 10.1.51.95 (10.1 beta 3), and allows Chrome users to receive updated Flash updates automatically without the need of user intervention.
"The traditional browser plug-in model has enabled tremendous innovation on the web, but it also presents challenges for both plug-ins and browsers. The browser plug-in interface is loosely specified, limited in capability and varies across browsers and operating systems. This can lead to incompatibilities, reduction in performance and some security headaches" explains Google.
This move will ensure participating plug-ins are always up to date, increasing browsers security, while also integrating plug-ins tighter within the browser ensuring they become more stable.
Mozilla is also in on the plan, with Google using Mozilla's next generation browser plug-in API. Other plug-ins such as Adobe's PDF reader are expected to come further down the track.
Adobe's Flash Player can be found from today with today's dev channel update for Chrome; version 5.0.360.4 for Windows and Mac and 5.0.360.5 for Linux.