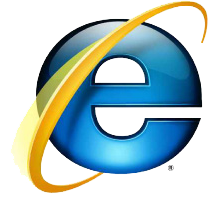 Microsoft is looking to push Internet Explorer 9 at this years MIX conference, with a Customer Technology Preview build of the browser expected to be released to the public at the same time.
Two sessions at MIX 2010 give clues as to what we might see in the new browser; HTML5 Now: The Future of Web Markup Today and Future of Vector Graphics for the Web.
"Couple these clues with a post from the IE team on its official blog late last year about increased JavaScript rendering speeds and CSS support, and the team's recent push to provide better support for SVG graphics and animations, it looks like IE 9 will present a huge step forward for Microsoft into the realm of HTML5, CSS 3 and other modern technologies that drive the most forward-thinking web apps" wrote Scott Gilbertson.
This is good news for browser users, with signs that Microsoft is taking its falling browser market share seriously. It suggests Microsoft are trying to bring the browse back to the forefront of browser technology, something we have not seen since the release of Internet Explorer 6 back in 2001.