With 2009 now over, it's time to analyse web browser market share over the last 12 months.
It's been a big year for web browsers, with Internet Explorer taking a massive loss, down from 75.18% share in December 2008, to 62.69% share in December 2009.
Firefox, Chrome, Safari and Opera were all big winners, ending the year up higher than they started.
Google Chrome has had such an impact that it now holds third place in the browser market, which has been held by Safari for the last number of years.
We have compiled a graph below to show you the browser movements over the last 12 months.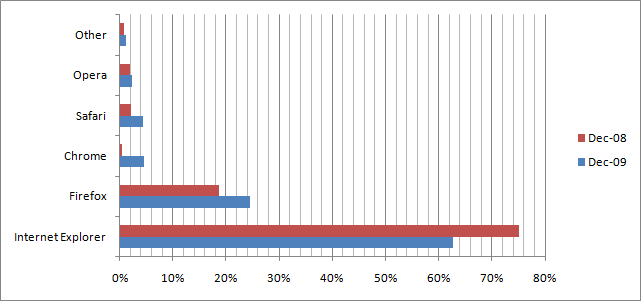 All data has been provided by Market Share by Net Applications.