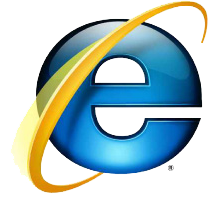 Development of Internet Explorer 9 (IE9) seems to be going full steam ahead at Microsoft, with the first news starting to come out from the campus.
Firstly, it seems that IE9 will feature hardware accelerated rendering.
"We think that the hardware you run on should shine through the browser," said Steven Sinofsky, president of Microsoft's Windows and Windows Live division.
This means that IE9 will be able to use graphics hardware to accelerate the rendering of images, videos and animations.
Early benchmarks of the JavaScript engine are also available, showing that IE9 is about the same speed as Firefox 3.5 in it's early stage, more than 4 times faster than IE8.
A full run down on what to expect from IE9 can be read in An Early Look At IE9 for Developers.