Mozilla is set to extend its new plugin check feature, which debuted in Firefox 3.5.3 and would check on first run if Adobe Flash player was up to date.
The feature which was so successful, is expected to be expanded in Firefox 3.6, covering other plugins such as Adobe Shockwave Player, Adobe Acrobat Reader, RealPlayer, Windows Media Player and Java.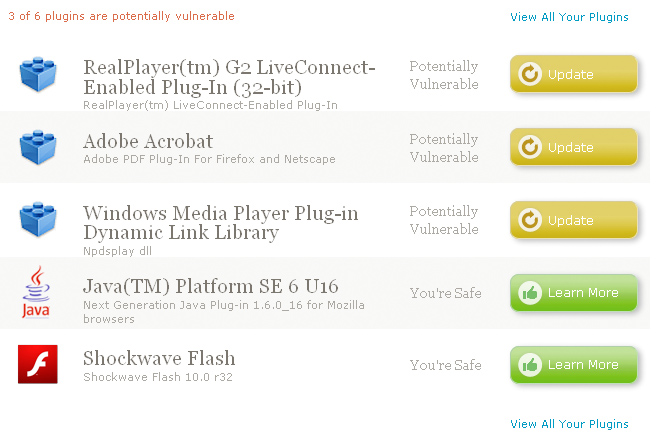 While not fool-proof, it's certainly a forward step for browser security. More information on the plugin check feature can be found on the Mozilla blog.