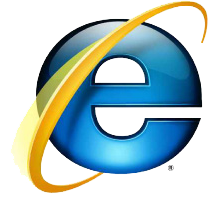 Microsoft has finally jumped onto the HTML5 bandwagon, providing feedback on the current draft version.
Up until now, most of the HTML5 draft has been worked on by rivals Apple, Mozilla, Opera and Google.
According to reports, Internet Explorer Program Manager Adrian Bateman has sent a letter to the World Wide Web Consortium, with Microsoft's thoughts and queries on the current editor's draft.
"As part of our planning for future work, the IE team is reviewing the current editor's draft of the HTML5 spec and gathering our thoughts. We want to share our feedback and discuss this in the working group. I will post our notes as we collect them so we can iterate on our thinking more quickly. At this stage we have more questions than answers, but I believe that discussing them in public is the best way to make progress" said a letter from Bateman.
Microsoft hasn't completely ignored HTML5, with Internet Explorer 8 including support for the DOM Store, Ajax Navigation, Cross Document Messaging and Cross Domain Messaging, all components of  HTML 5.
More developments are sure to continue.