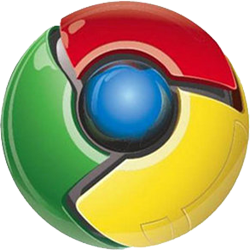 Google is planning on adding cloud-based bookmark and password sync using 'push' technology for its Chrome browser.
Users will need a Google Account (such as Gmail), which will be used to store bookmarks and passwords.  This will allow browsers to have their preferences available on any computer when they enter their details in any Chrome browser around the world.
"A bunch of us have been working on a feature to sync user data in Chromium with a Google account. The great news is that we'll be starting to work directly in the Chromium project this week." explained Chrome developer Tim Steele.
"We have built a library that implements the client side of our sync protocol, as well as the Google server-side infrastructure to serve Google Chrome users and synchronise data to their Google Account."
"Rather than only depending on periodically polling for updates, when a change occurs on one Google Chrome client, a part of the infrastructure effectively sends a tiny XMPP message, like a chat message, to other actively connected clients telling them to sync."
No details on when we will see this in Chrome have been announced.