With Firefox 3.5 barely out the door, the Mozilla team is already working on Firefox 3.7, which is expected to have a brand new user interface, tweaked for Vista and Windows 7 Aero.
Below is an initial mockup of Firefox 3.7 running in Windows Vista, with features including:
Embracing Glass: Toolbar and Tabs using Glass. Buttons translucent and slightly glossy to meld with the toolbar. Raised 3D look achieve tactile "feel".
Page Button: Connect the Page button to the left side of the tab area. Directly connected to the Page.
Tools/Bookmark Bar: Connecting the Tools button to the side of the Window to emphasize the fact that it is used for customizing and changing the UI. Adding a button next to that to toggle the Bookmarks Bar which is turned off by default.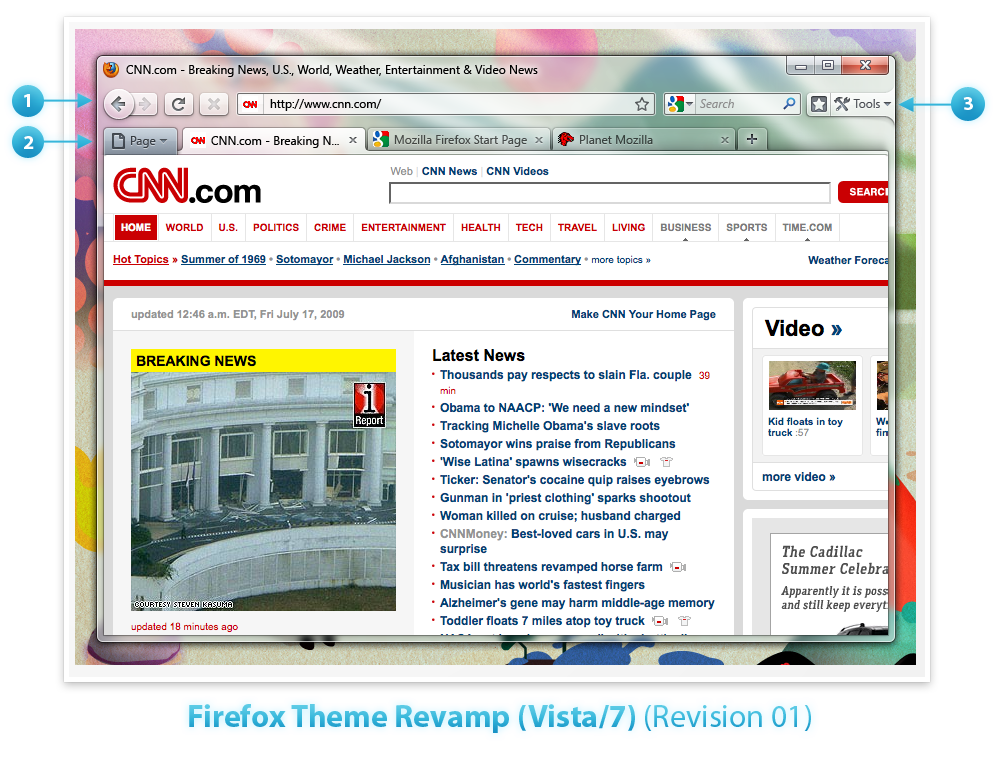 More screenshots are after the break.