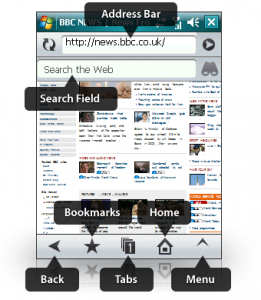 Opera have just released Opera Mobile 9.7 Beta 1 to the web. The new version runs on the new Opera Presto 2.2 core.
The biggest new feature is Opera Turbo, which can compress data by up to 80% before it is sent to the mobile device, dramatically increasing web page loading times.
A full list of new features can be found in the new features list, while the browser can be downloaded from the Opera Mobile website.