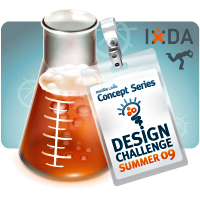 Mozilla Labs has started a design challenge seeking to encourage innovation and experimentation in user interface design for the Web. The aim is to reinvent tabs, as many users today will often have 10-20 tabs open at anyone time.
"The browser is more of an operating system than a data display application; we use it to manage the web as a shared hard drive" says the Mozilla website. "If you have more than seven or eight tabs open they become pretty much useless. And tabs don't work well if you use them with heterogeneous information. They're a good solution to keep the screen tidy for the moment."
Users are able to enter the design challenge by submitting mock-ups of what they think could be possible solutions. Entries need to be in by June 21st 2009, with the winner being announced July 8th 2009.
Full details can be found on the Mozilla Labs Design Challenge website.